A previous thread describes the same problem Im having with my 34 ICT's, but has no solution
From: http://www.brick-yard.co.uk/forum/weber-34-problems_topic28989.html
"I have examined the carbs soon after they have been run and there is petrol coming from the top jet (I think that is the best way to describe it) and dropping on the butterfly"
VeeDunk's Auxiliary venturi "jet" must have leaked like mine (#15 in the image). The effect is reproduced by filling the float close to the brim where the jet then acts as if its an overflow bypass. This means the same can happen via heat and pump pressure in the float bowl, or worse if the cars parked up-hill.
Its important to me because I've already had to replace practically new piston rings, and now knowing why I wish not to drive a 71' pipe-bomb. If ANYONE can help find or know of a solution, youd be saving Redline/Weber a window and security camera replacement as ill probably use the two carbs to take out both.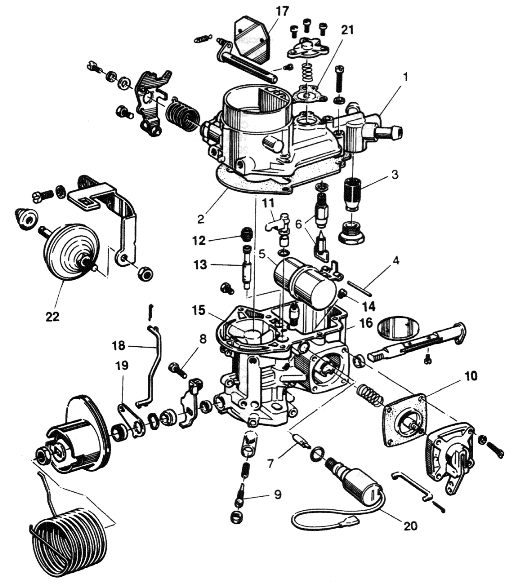 From http://www.gowerlee.dircon.co.uk/ICTtype.html