Well, i ended up with those in the ad above
Luckily, i had longer rear studs already fitted and my current wheels use taper bolts/buts so everything went straight on!
I have to admit though, the fronts were very close to the suspension! I think i had about 2mm clearance, so i got hold of some 5mm spacers this afternoon and refitted them.
Here`s a (crappy) pic -
Just got to get hold of some decent porsche centre caps now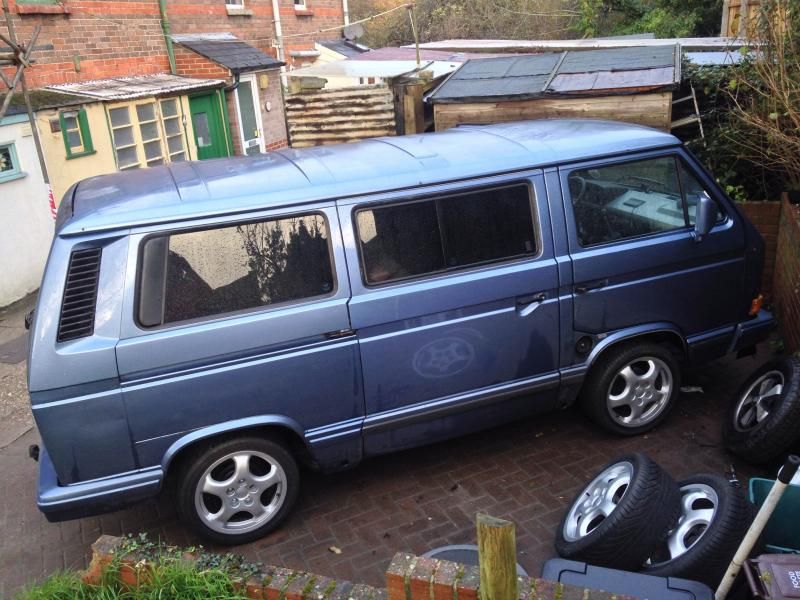 -------------
---------

1989 T3 Bluestar AFN TDi Flipped Gearbox