After far too many questions and searches the front fogs are finally in and working! I hope to offer here what knowledge I have on the subject. In the end it didn't take long at all and could re-do it in about 2 hrs.
It would not be possible without Multiplex man/Hedgehog/Borg/Exocet....so thanks guys.
So to start, selecting materials, I made a real faux pas on this one. I purchased a 12v fog loom, should have known better...from Bulgaria, totally unsuitable so I went to carparts online and got the right loom.
Remove front inserts, by the way, rather than buy new inserts I got a 75mm hole saw/tank cutter and cut the holes out.
Next you need to select route, from switch to lamps. On the bulkhead/firewall as you look at the engine from infront top left there is a black panel that unscrews.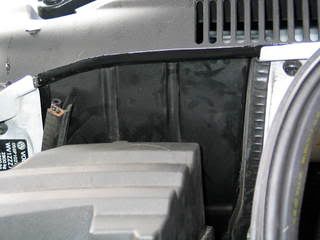 behind this panel you have access via rubber bungs to the void behind the dash (small hands required)
Remove the small round grommet and make a hole in the centre, feed the switch wire through, inside above the foot pedals you will need to remove the black panel where the VAG COM bus is. Looking up you will see the hole, push the wire through and get hold of the bugger.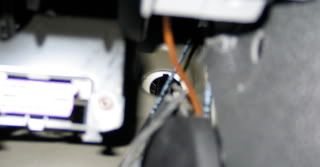 When you have the wire fed through to where your switch is, you need to start going the other way, I followed the pre existing loom route and just cable tied to it, route down towards the lamps and looseley hang the connectors out of the fog holes.
Dash switch and wire.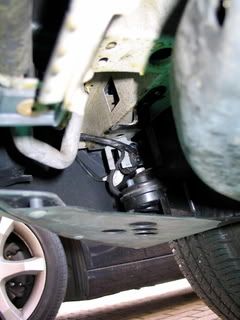 under driver side next to horn
fog hole!
zip tie it all in tidy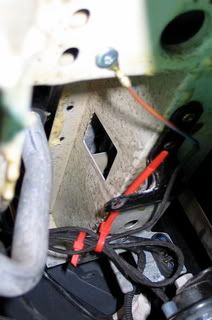 Carry loom along to opposite lamp tying up in convenient and safe place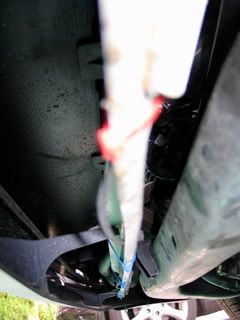 The earth wire needs to be attached to the Chassis, find a good ground area, I decided o locate it down by the first fog and self tapped onto a clean area of chassis.
At this point you should be able to fit in the lamps, they just screw in but have adjusters for lamp level that you may need to tweak later.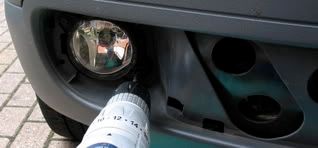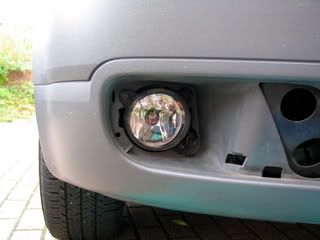 Inserts refitted with the big hole cut out.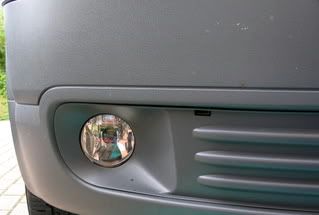 Back up at the switch, I had a nightmare trying to find which terminal on the switch worked correctly, I had the lamps coming on with normal lights, side lights etc thanks to borg I got the right one! IT MUST GO TO THE ONE MARKED 'NL" on the back of the switch.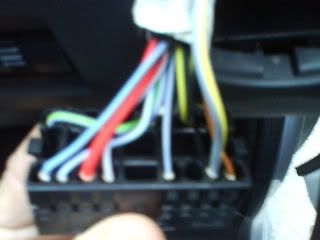 tricky and not much room to work. By the way the new switch is a very poor copy, if you can source another switch. I hoped this helped out a bit, please PM should you need any advice that I may have left out.
Viola!


Edited by orangina - 19 Nov 09 at 15:39