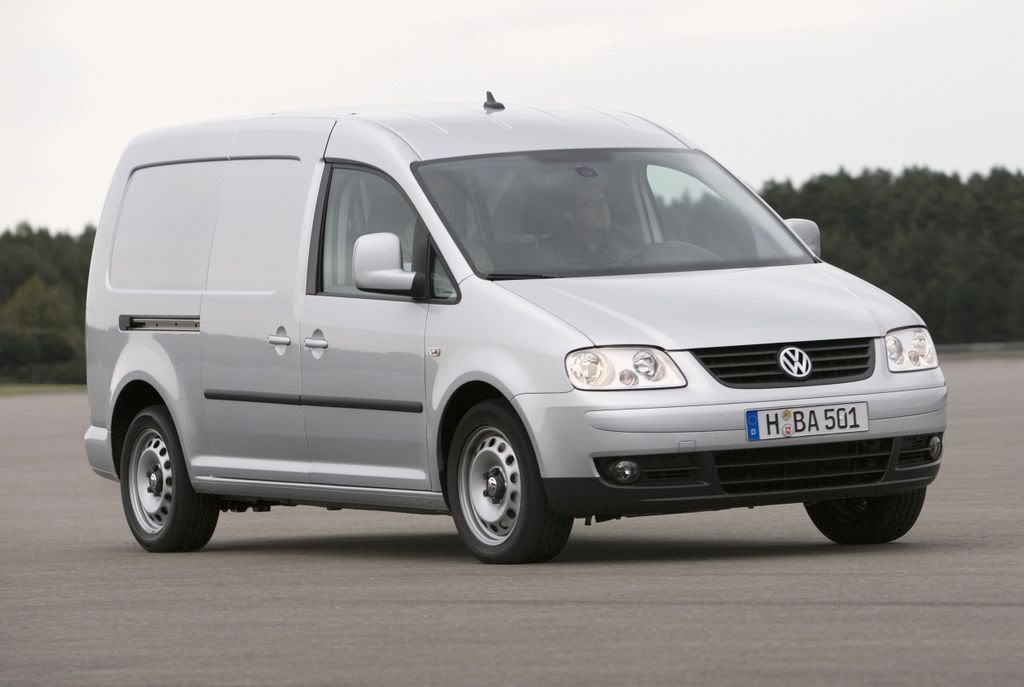 World premiere of the Caddy Maxi as commercial vehicle
at the RAI in AmsterdamThe Caddy Maxi will be unveiled as both a panel van and a window van at a press conference today.
Hanover, 25 October, 2007: Volkswagen Commercial Vehicles will present the commercial vehicle versions of the new Caddy Maxi today at Europe's most extensive commercial vehicle show, the "European Road Transport Show" in Amsterdam. With this vehicle, the company fills out its offer between the city van segment and the Transporter B segment.
Volkswagen Commercial Vehicles will offer the Caddy Maxi with a choice among one petrol and two diesel engines. The petrol engine has an output of 75 kW (102 PS or 101 bhp). Both the TDI engines are characterised by more power with especially good economy. A 103 kW (140 PS or 138 bhp) powerful 2.0 litre TDI is a new addition to the programme. The proven 1.9 litre TDI with 77 kW (105 PS or 104 bhp) continues to be the entry-level diesel option. It may be optionally combined with the dual clutch gearbox, DSG.

The market introduction of the commercial vehicle versions of the Caddy Maxi is planned for the first quarter of 2008.

The Caddy Maxi, stretched by 47 cm to an overall length of 4,873 mm, is one of the largest models among the compact vans – and offers in addition very great flexibility. With a wheelbase of 3,002 mm, it boasts a cargo capacity of up to 4.2 cubic metres and 800 kg, a trailer load of 1,500 kg and a load floor length of up to 2,250 mm. And the floor can be extended to over 3 metres through the use of the Vario partition and the folding passenger seat. Optionally, it is possible to equip the Caddy Maxi panel van with a second sliding door as well as a rear hatch in place of wing doors. The load width between the wheel housings is a generous 1,170 mm so that a Euro pallet can be loaded lengthwise.