Hi Guys,
I have just installed a k14 turbo from the Volvo v70 onto my 2.4d. Same as this...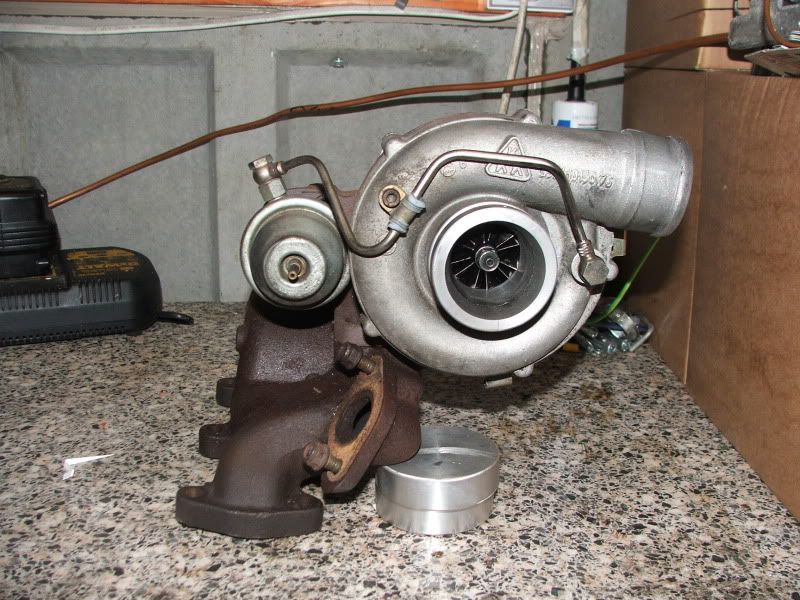 I was a little confused how to control boost as it has the internal actuator.
But from what I can fathom the metal pipe clearly seen here boosts up and closes the waste gate. So I needed to put a MBC valve inline to blow off pressure to allow the waste gate to stay shut an amount.
Problem is it simply doesn't seem to build up much boost, around 0.4bar, even with the pipe completely disconnected, i.e. leaving waste gate totally closed.
I've increased fueling half a turn so it's not that I don't think. And don't think I got a leak on the boost hoses.
I'm running boost gauge from the (volvo) inlet manifold.
Anyone got any ideas?
thanks,
Tom