I never use this van so I might as well sell it, plus I've just bought a shonky caravelle which needs my attention.
It's on ebay too but I might as well put it on here as well!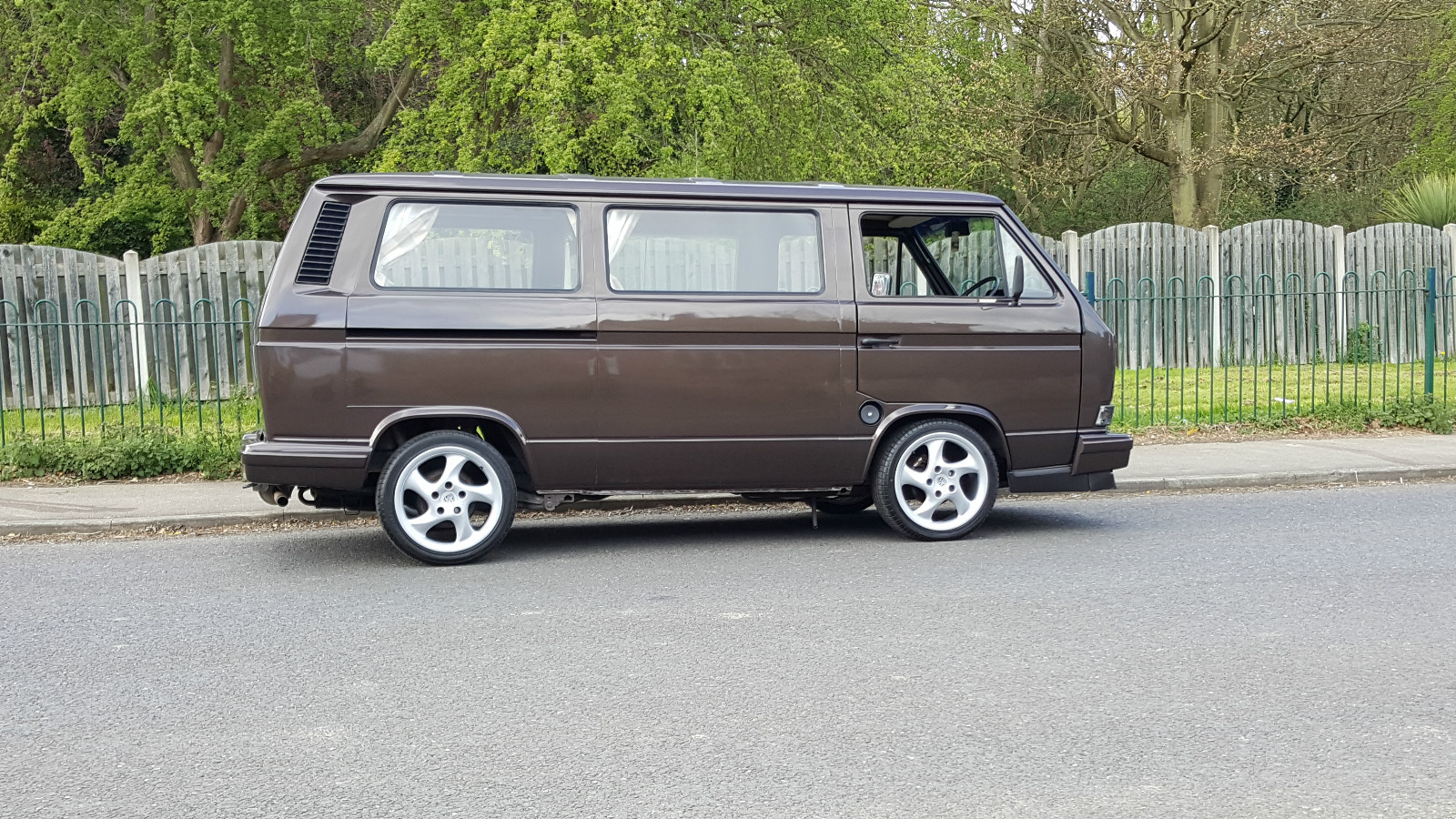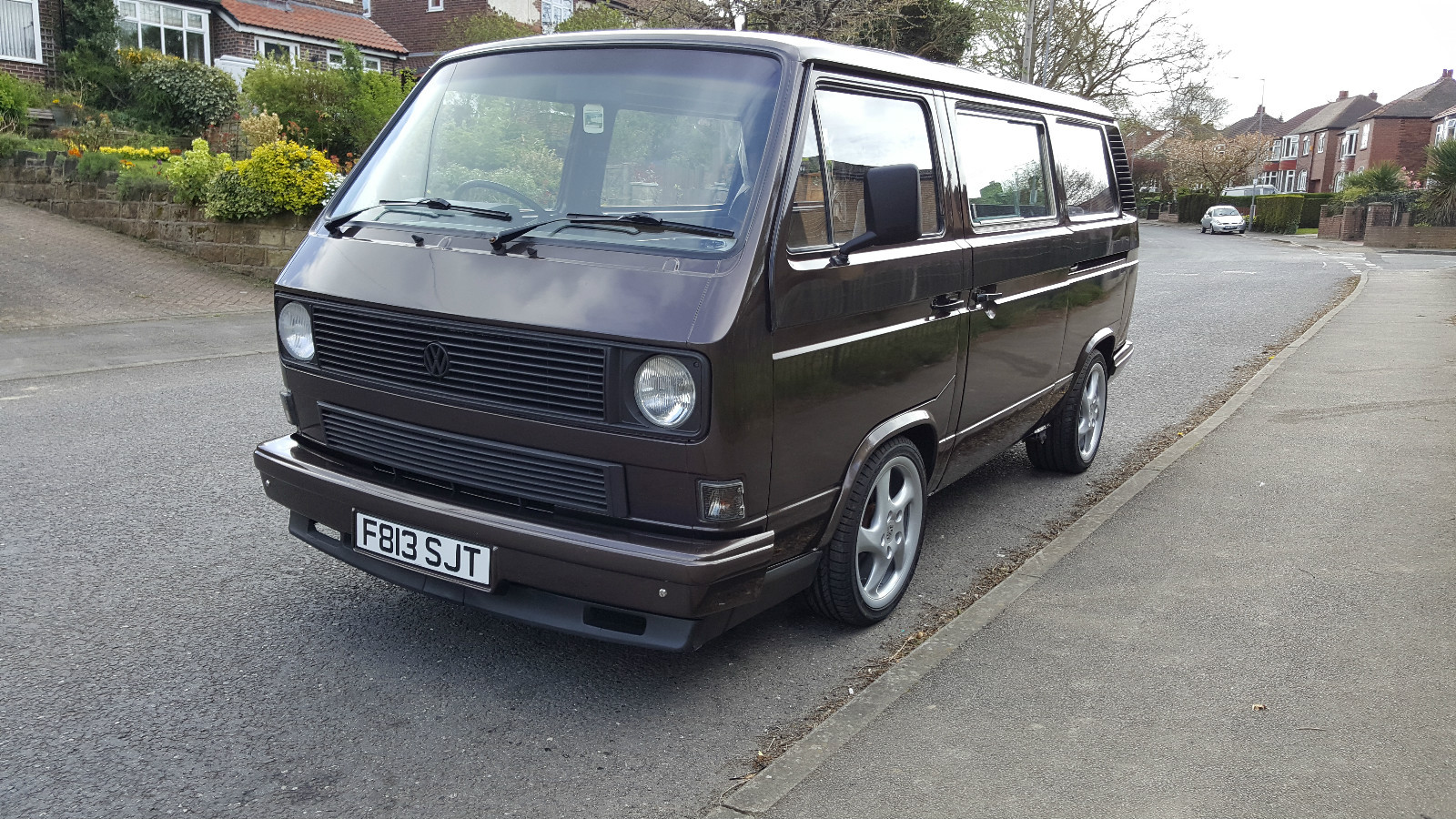 2.0 AGG from a mk3 golf GTi, runs great and genuinely gets almost twice the MPG of my 2.1 caravelle.
5 Speed ASM gearbox.
Properly wired leisure battery setup
Sink, Hob, pumped water, Rock and roll bed.
Sony Stereo with £400 worth of Focal speakers
Revcounter clocks, 3 piece front splitter, big bumpers (very good repros)
Genuine 18" Porsche wheels, mint. New tyres all round, custom steel adapters. Sliding door hinge extended to fit the 9" rears in.
Very solid shell that (in the interests of full disclosure) used to be a panel van but I fitted proper window apertures to convert it. It's a perfect job, you would never know. No rusty cut panel van surface mount windows here. Doors/slider/tailgate are all mint, unwelded unrepaired.
Few paint bubbles on a couple of the side seams but not rot, just where water got into the seam before it was painted. They appeared weeks after it was painted and have got no worse over 3 years.
Overall it drives lovely and you can hop in and go. Needs a few little jobs finishing such as the roof buffing but I don't have the space or time.
I'm looking for about £6700. The van is in my mums garage in Rotherham.


Edited by cobblers - 07 May 17 at 18:43