Been a while and I've just been driving and enjoying it. No faults so far..... I think the back will be staying as is for a while so in preparation for winter (I know, it's come way too quickly) I thought I better do a bit of weather proofing. First up, it needs a clean
I gave it a quick whizz with the orbital sander. Some of the marks are too deep into the wood to get rid of, and the top layer has delaminated in a couple of places so it'll definitely need to be replaced at some stage, but if I refit the sides and fit a cover it'll probably last for years! Especially as it lives indoors now and not under a tree!! Then it got a coat of external clear varnish applied (with a roller of course ;) )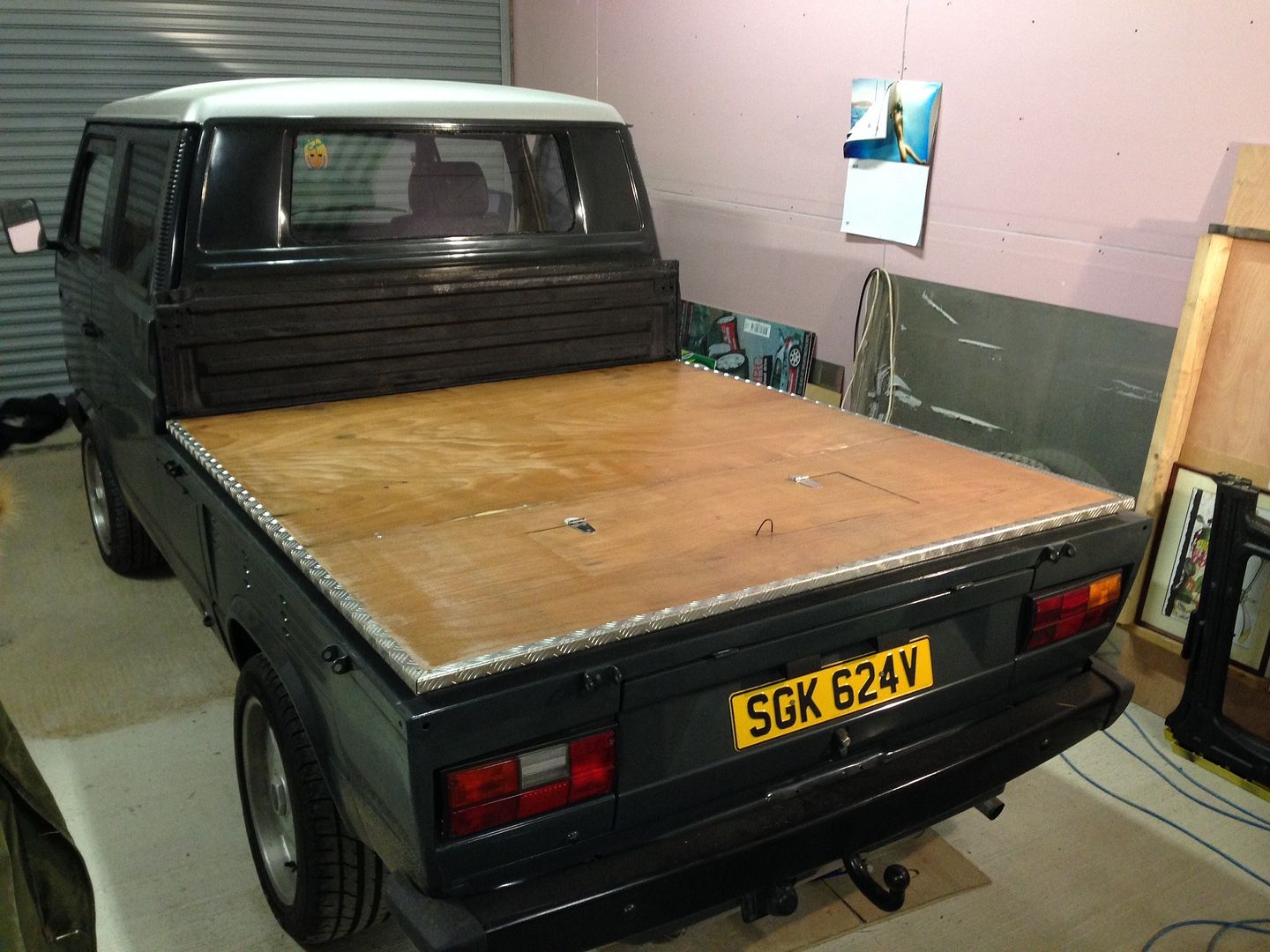 Hopefully it'll lighten a little, but it should protect it a bit better, I may even give it another coat tomorrow.
Oh, and I may just have bought some Corrado mirrors so as I work my way from car to car most evenings I thought I'd have a look at taking them apart for painting.
Mirror popped off (Sorry, bit blurry that one!)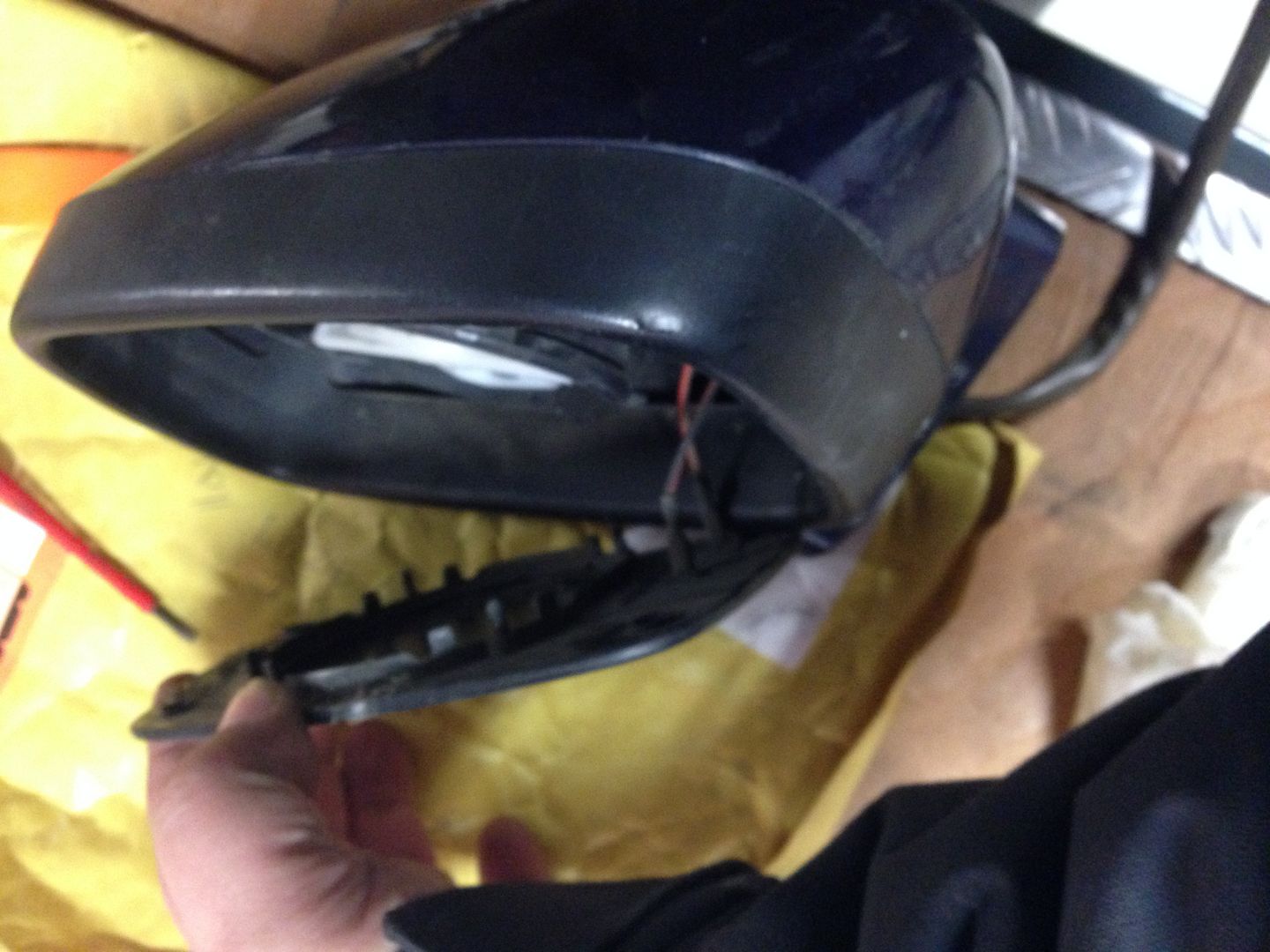 Then unscrew the motors (I'd like to try and make them work as they're heated and living near a river makes it gets pretty damp in the mornings when it's left out!)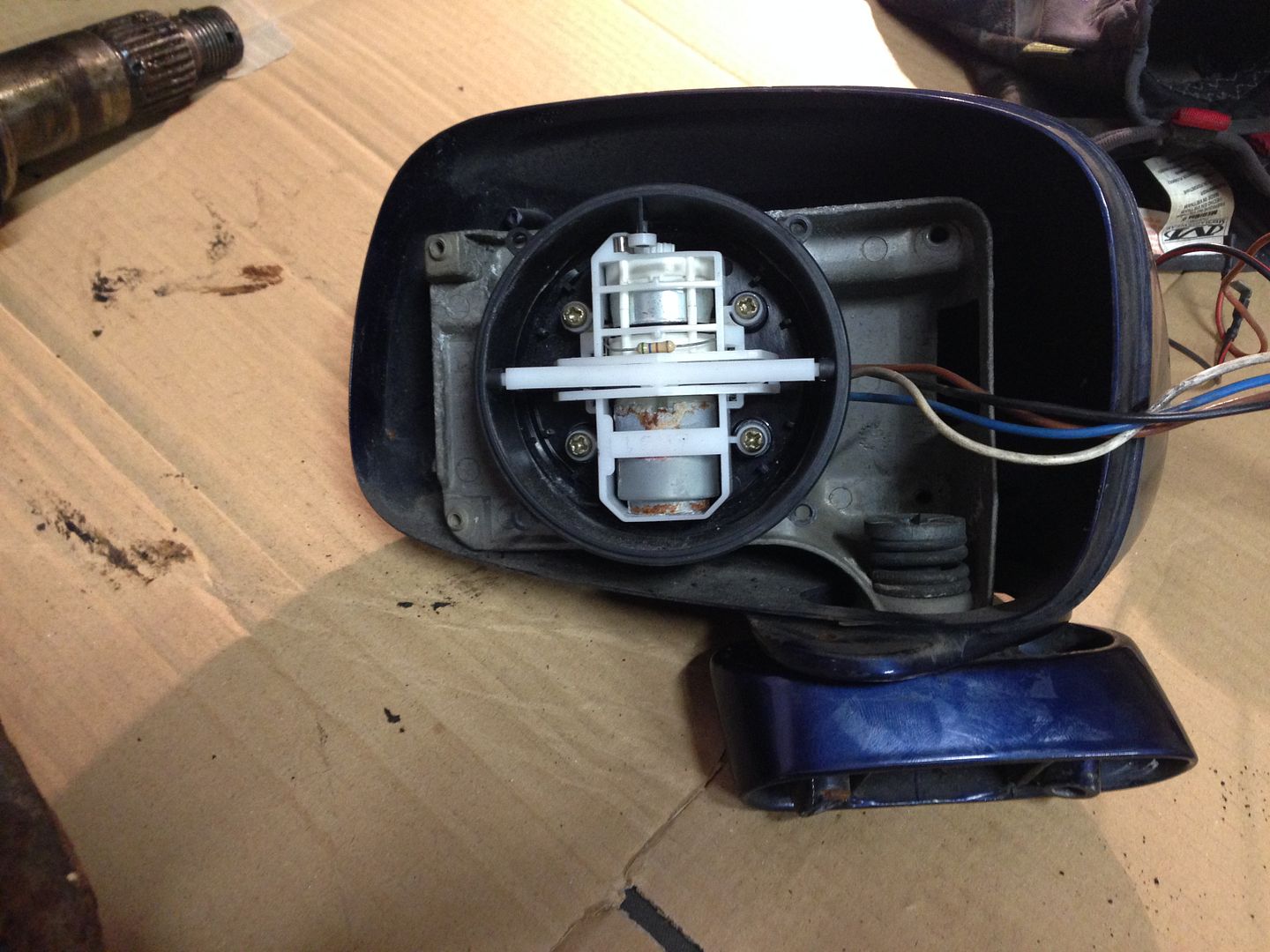 That leaves this metal cage which is what the mounting bracket attaches to. Now this took a bit of thinking as it's basically a shaped locking bar that sits inside the spring. After having the bolt through the middle I realised that I need to compress the spring to loosen the other end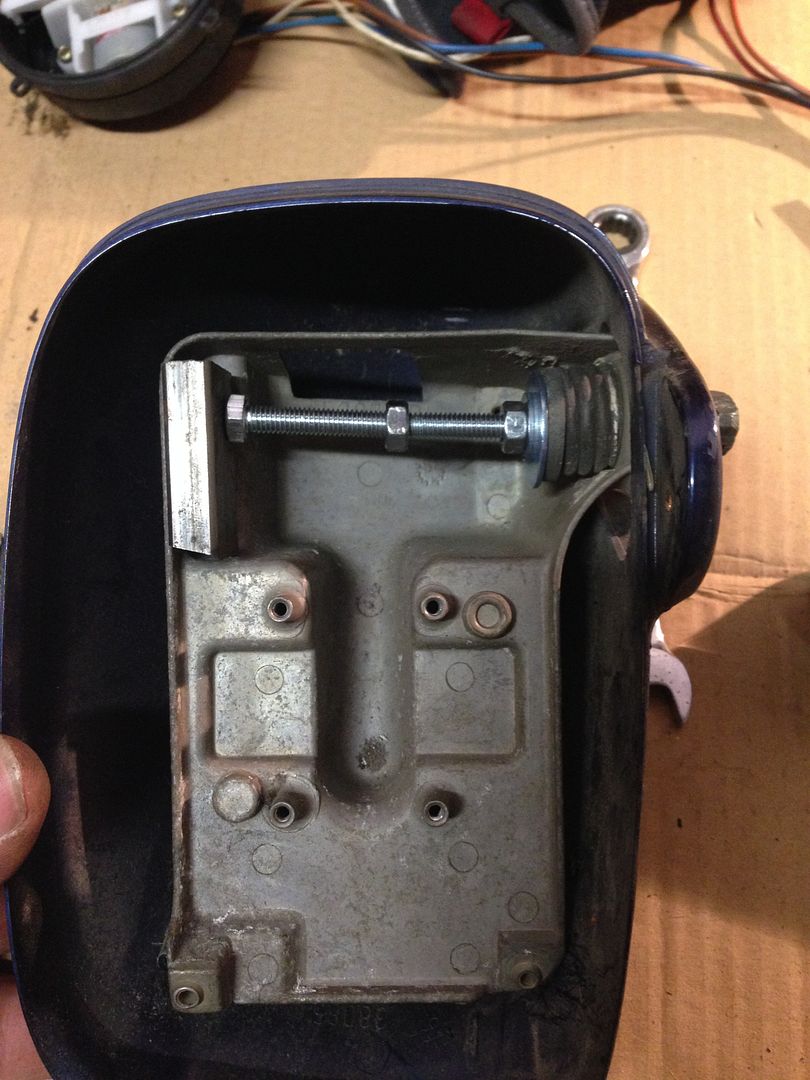 That worked :D
Next up I need to decide on the colour, at the moment its body colour, gloss black or silver to match the roof. I'm leaning towards black!



Edited by surf dude - 01 Nov 15 at 18:41